Production processing
Iron Stamped with Soft Enamel Introduction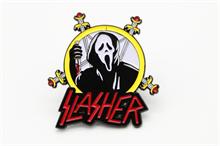 Iron is the most economical material option. It is designed for large volume users because the price is incredible. The iron base is first hand filled with vivid enamel colors and then baked to a hard finish. It can be done in nickel or brass plating and may be used with or without epoxy.
Plating:Gold/ Nickel/ Brass/ Black Nickel
Standard Thickness:1.0mm~2.0mm
Color Reference:Pantone Color Chart
Epoxy Coating:With or Without
Epola / Hard enamel Instruction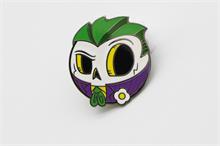 Epola is a similar process to Cloisonné. It uses a brilliant colored resin in the filled areas. This piece is baked to harden and then highly polished. This process reveals small details beautifully and gives a glassy smooth finish to each piece. Silk screen printing may be added. Epola is a fabulous alternative to Cloisonné at a more economical price.
Plating:Gold/ Nickel/ Copper/ Brass/ Black Nickel/ Silver/ Chromium/ Rhodium/ Matte Gold/ Matte Nickel/ Matte Black Nickel/ Matte Silver/ Matte Chromium/Antique Gold/ Antique Silver/ Antique Copper/ Antique Brass/ Two Tone
Standard Thickness:1.2mm ~ 2.0mm
Color Reference:Pantone Color Chart
Epoxy Coating:Without
Offset Printing Instruction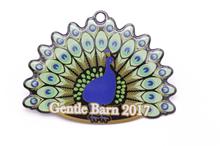 Offset printing is the perfect alternative when the enamel filled process is not compatible with the design. It enables us to create exact reproduction of your artwork. The printing is done directly on brass, aluminum, or stainless steel and can be plated with gold or nickel plating as an option. An epoxy dome is applied to insure a durable and glossy finish.
Plating:Gold/ Nickel
Standard Thickness:0.8mm
Color Reference:C.M.Y.K
Epoxy Coating:With
Embroidery Patch Introduction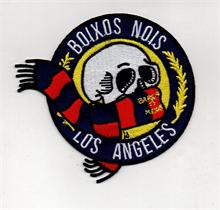 An embroidered patch, also known as a cloth badge, is a piece of embroidery which is created by using a fabric backing and thread. Embroidered patches can be attached with a pin, sewn on, or affixed with more modern methods such as iron-on, dryer heat-activated adhesive, and Velcro backing.
Thread Type Options: rayon thread, polyester thread, luminous thread, UV thread, (gold/silver) metalic thread
Tread Colors: according to thread color chart or PMS number
Background Fabric Options: twill, velvet, felt, reflective fabric or other special fabric
Fabric colors: choose from the polyester twill/velvet/felt color chart
Embroidery Area can be 30%, 50%, 75%, 100%
Backing Options: iron on, hard PVC, paper coating, adhesive tape, velcro backing, no backing
Border Options: merrowed, hand cut, heat cut
Special Design Options: 3D design, with printing, with button loop.
Woven Patch Introduction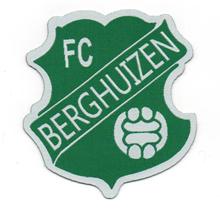 Woven patches are ideal for designs that are a little too detailed to be accurately embroidered. While embroidered patches are created by weaving thread onto a substrate, our woven patches are created by weaving threads together to form the patch. This allows us to create a more detailed design without sacrificing quality.
Chenille Patch Introduction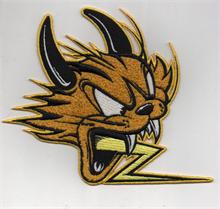 Chenille are the perfect embellishment for varsity letter jackets, sweaters, blankets and framed awards. Choose from our selection of chenille patches below or contact us to work with our designers to create a custom patch for your school, organization or business.
Using state-of-the-art software and machinery, premium chenille yarn and wool felt, we manufacture the highest quality chenille patches. All chenille patches are made to match color, design and size specifications. Custom chenille patches include embroidery inside the patches as well.